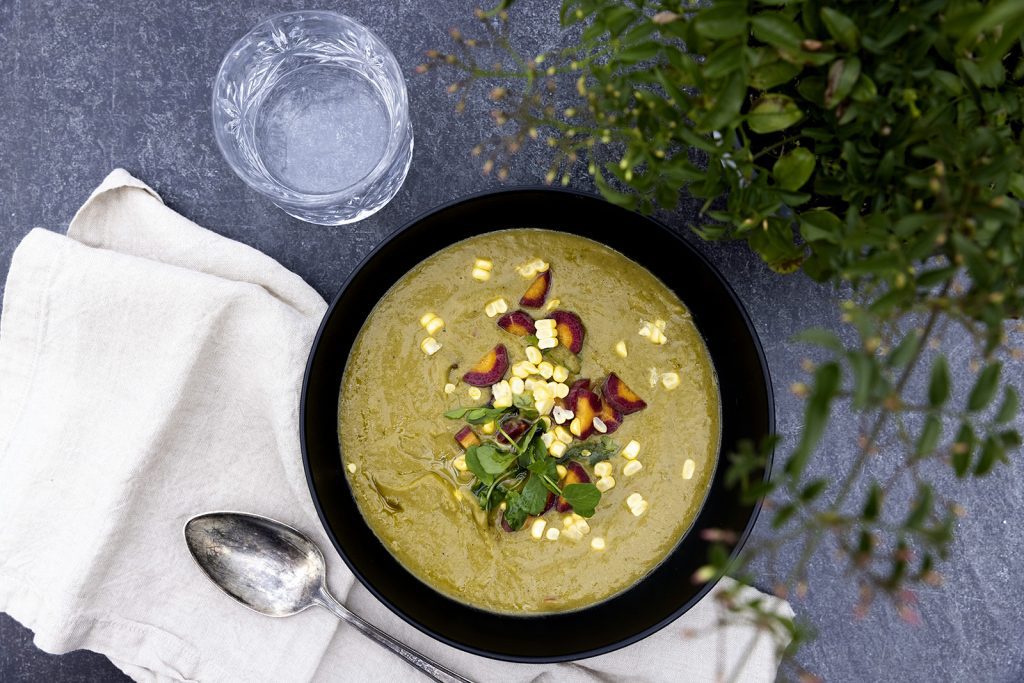 Benefits of Southern Succotash Soup
Article at a Glance
Southern Succotash is a soup that is bursting with flavor as most southern dishes do.
Lima Beans are the main ingredient, which has a low glycemic index so you can avoid spiking and crashing sugar levels.
This soup can be eaten as is, or you can add another protein of your choice.
TABLE OF CONTENTS
The beautiful earthy color and smooth, thick texture of our Southern Succotash soup provide warmth, comfort and satisfaction on even the coldest winter day.
Southern Succotash's main ingredient is lima beans known for its mild flavor and creamy texture. However, unless you have been to the southern US most like you are unfamiliar with how amazing succotash dish can be. We decided to elevate this dish into an exciting experience of bursting flavors.
But first, why lima beans are an interesting legume?
Lima bean is a great source of soluble and non-soluble fiber which means it keeps the hunger at bay, its low glycemic index keeps the sugar level from spiking and crashing. It is a great source of:
Manganese

 

– antioxidant important for metabolic health
Copper

 

– supports immune function and brain health
Magnesium

 

– mineral needed for energy production
Vitamin K1

 

– nutrient that helps with repairs of body tissue and bone health
Vitamin B9 (Folate)

 

– can reduce the risk of muscular degeneration
Potassium

 

– help to regulate blood pressure
Iron

 

– to preserve energy and function
We created this chef-curated soup with a bit of Cajun flavor without the heat. Each serving is well-balanced to provide 16 grams of net carbs and 6 grams of protein. Mediterranean diet especially favors this soup profile and all of the ingredients. Great on its own as a nourishing meal or in combination with additional protein such as tofu, hemp hearts, and plant-based cheese for instance make this a healthy comfort food indulgence. 
However, if you're looking to make a more adventurous dish, please use our southern succotash as a base for a variety of cast iron baked meals. Check out our blog/recipes page to find more ideas.