Roasted Cauliflower Soup
Golden hue and savory aroma create this mellow, delicious comfort in a jar. After roasting cauliflower and fennel, we meld together all the ingredients and spices in our in-house made vegetable broth. High fiber, protein-packed, no added sugar creates the balance in this soup to deliver optimal support and ultimate taste bud satisfaction. 
This soup is a powerhouse rich in vitamins C and K, as well as calcium and magnesium. These vitamins and minerals work hard behind the scenes to hydrate and nourish your body.
Click here to view Nutrition Facts & Ingredients or swipe through the images.
Disclaimer: Soups shown with added ingredients & inclusions. Your jar includes soup only.
Key Benefits

Vitamin C: strengthens the immune system and aids in collagen production.
Vitamin K: improves blood clotting and regenerates bone tissue.
Magnesium: helps with biochemical reactions throughout the body, from energy creation to gene maintenance to mood regulation.
Nutrition Facts

Amount /
Serving

% Daily
Value

Total Carbohydrate

13g

5%

Includes 0g Added Sugars

0g

0%
Ingredients

Ingredients: Vegetable Stock (Water, Onion, Celery, Carrots, Bay Leaf, Peppercorn), Cauliflower, Sweet Potato, Pears, Carrots, Zucchini, Fennel, Nutritional Yeast, Salt, Onion, Spices, Garlic, Parsley, Olive Oil, Ascorbic Acid(Vitamin C), Citric Acid, Kosher Salt
$12.50 - $18.50
Sizes: 16 oz (2 servings) or 32 oz (4 servings)
Add Soup to Order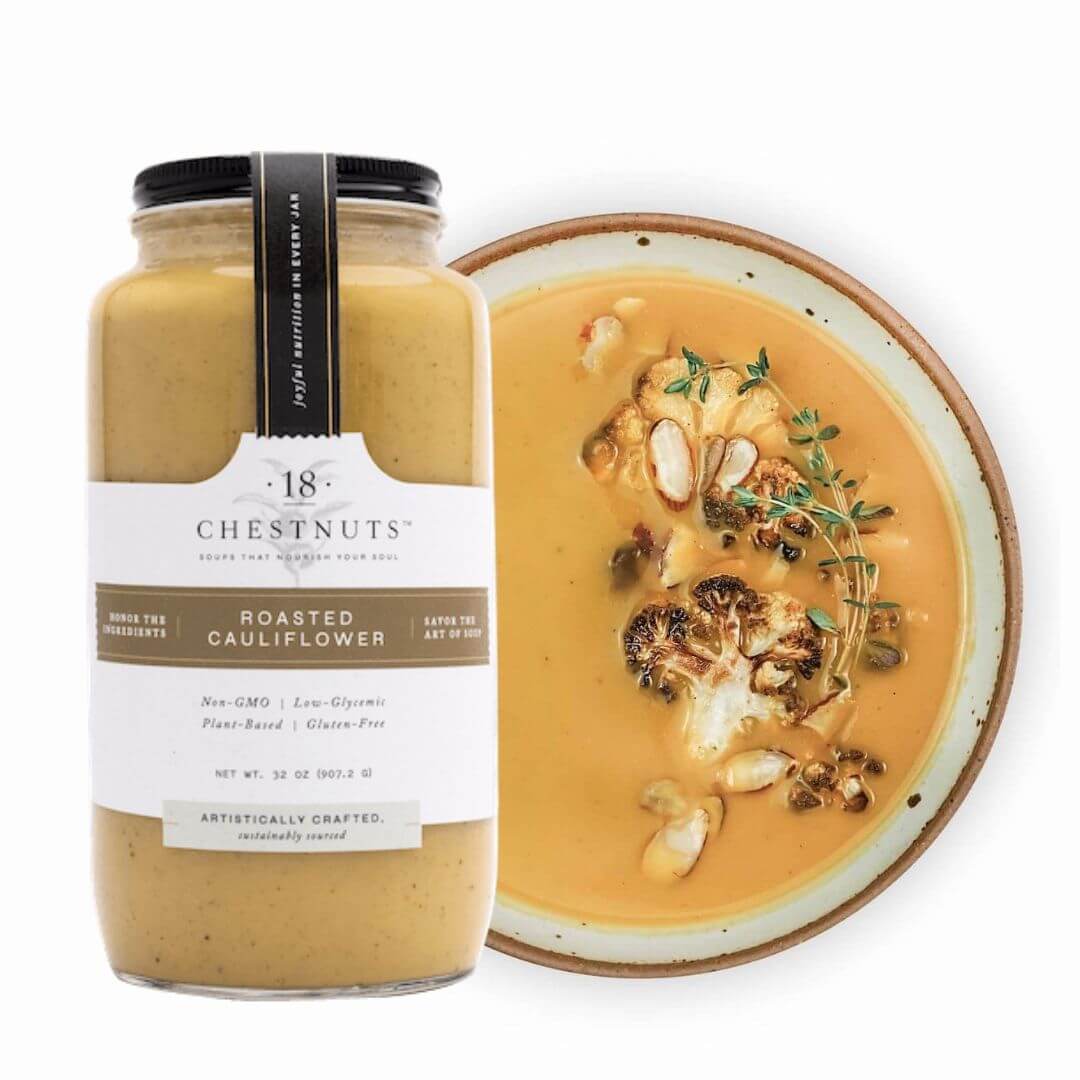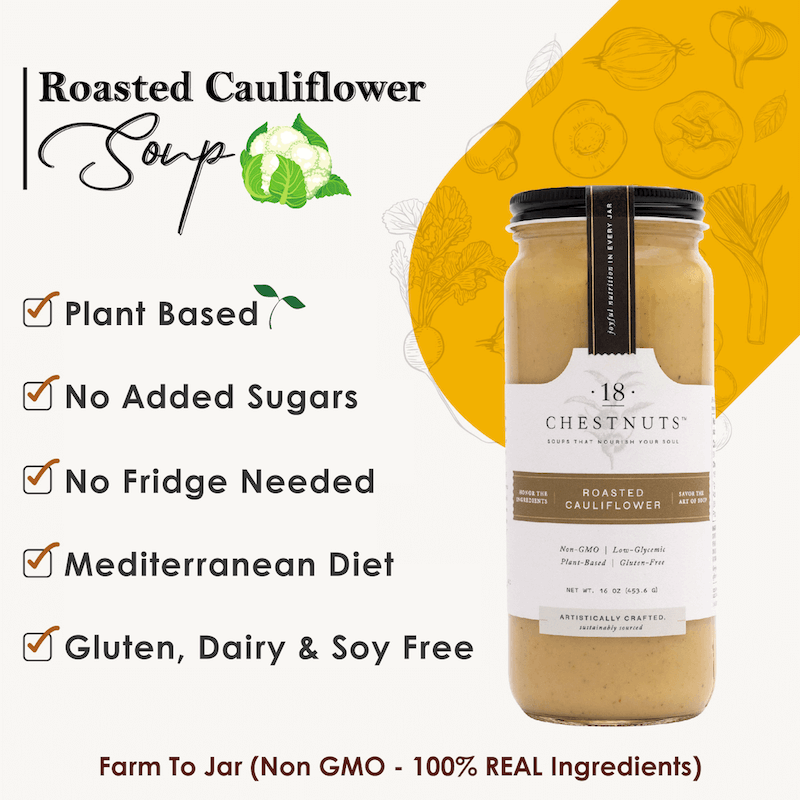 Our Promises

Soup Bundles You May Like