Carrot Ginger Dill Soup
The vibrant orange of carrot combined with hints of dill and ginger create an unforgettable spoonful of our Carrot Ginger Dill soup!
The warmth of these beautifully blended flavors lingers in the mouth after each spoonful, reminding you to savor every sip. 
Click here to view Nutrition Facts & Ingredients or swipe through the images.
Get gourmet soup delivery today by adding 18 Chestnuts' Carrot Ginger Dill to your box.
*Disclaimer:  Soups shown with added ingredients & inclusions, your jar includes soup only.
Key Benefits

Vitamin A: good for immunity function and vision, and is an antioxidant.
Vitamin C: strengthens the immune system and aids in iron absorption.
Vitamin K: improves blood clotting and regenerates bone tissue.
Lutein: supports eye and vision health.
Nutrition Facts

Amount /
Serving

% Daily
Value

Total Carbohydrate

19g

7%

Includes 0g Added Sugars

0g

0%
Ingredients

Ingredients: Water, Carrots, Fennel, Sweet Potato, Zucchini, Apple, Monk Fruit Sweetner, Ginger Salt, Onion, Spices, Garlic, Olive Oil, Dill, Flaxseed, Ascorbic Acid (Vitamin C), Kosher Salt, Citric Acid
Sizes: 16 oz (2 servings) or 32 oz (4 servings)
$12.50 - $18.50 per jar
Add Soup to Order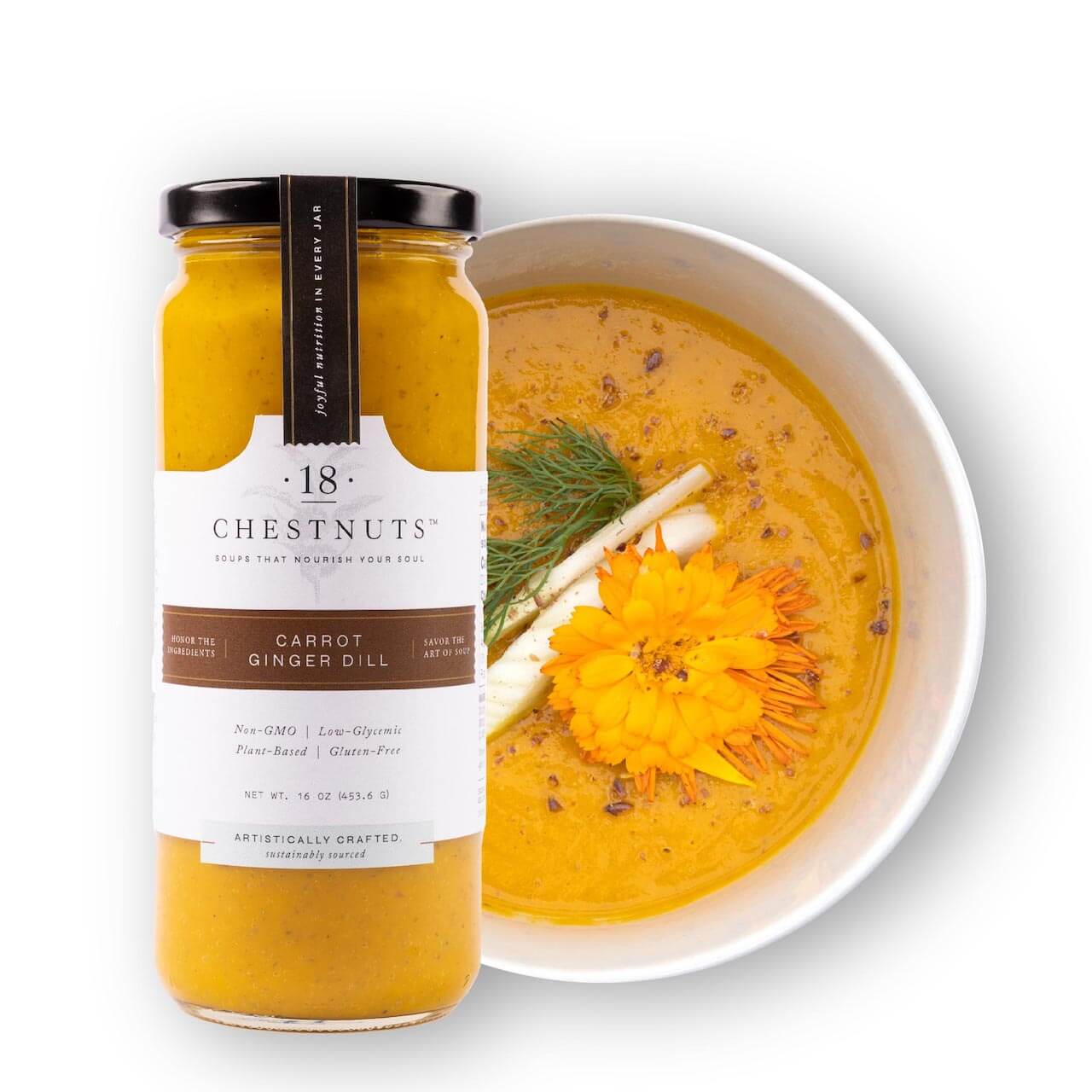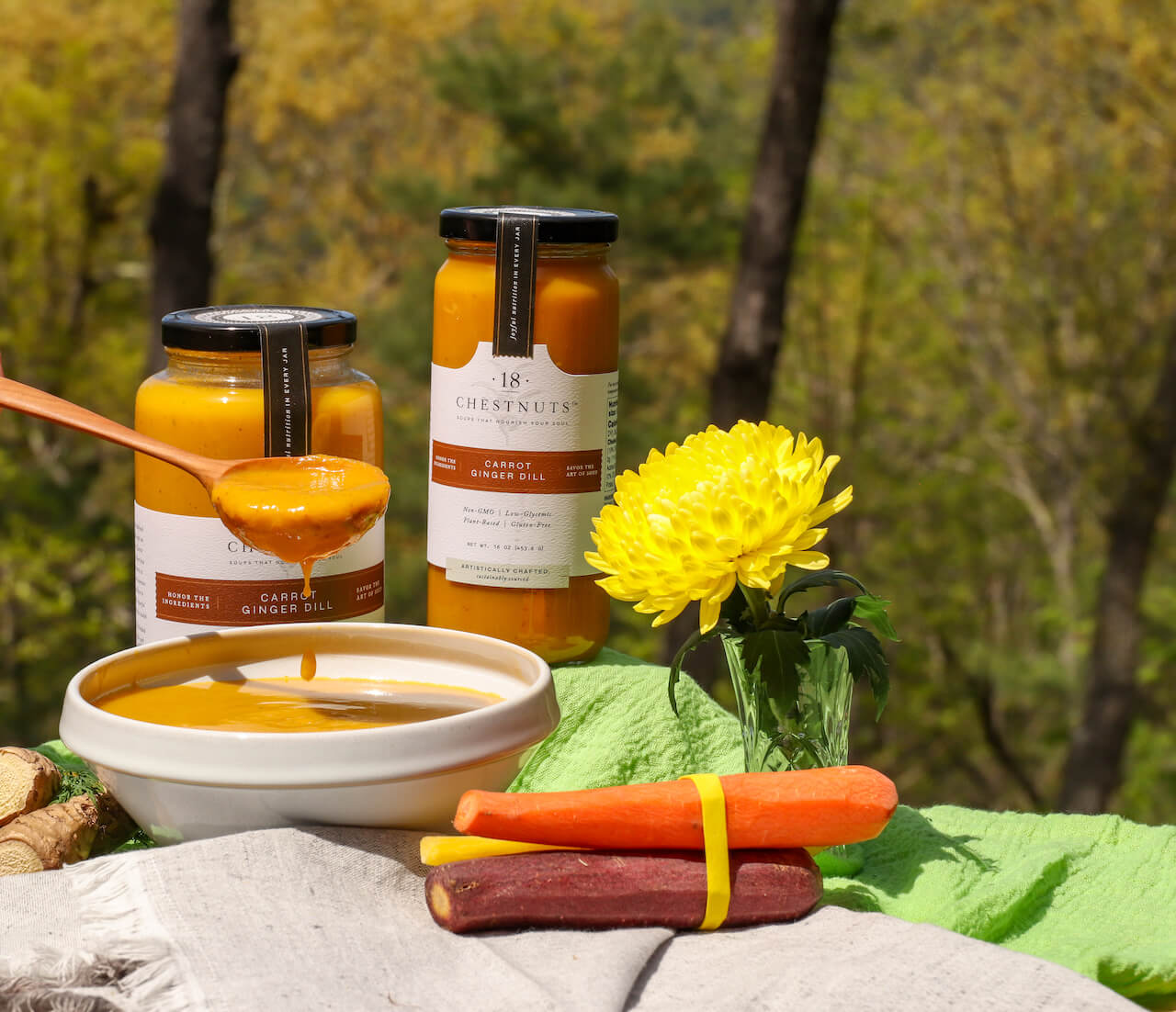 Star ingredients that help reduce inflammation and improve gut health:
CARROT: Carrots' high amounts of beta-carotene help to keep eyes healthy, while potassium and fiber protect against high blood pressure and heart disease. Calcium and vitamin K keep bones strong, and vitamin C bolsters the immune system.
GINGER: The signature spiciness of ginger is known to help with nausea and indigestion. In addition, ginger has antioxidant and anti-inflammatory properties.
DILL: Dill contains high amounts of flavonoids, which have been shown to reduce the risk of cardiovascular disease. In addition, dill is a good source of vitamins A and C, folate, calcium, and iron.
Our Promises

Vegan Soup Bundles You May Like
Spice Pairings & Topping Suggestions
Toppings

Toasted Blanched Almonds, Additional Fresh Dill, Chile Peppers

Pairings

Baked Sweet Potato Chips; Plant-Based Creamy, Soft Cheese; Quinoa

Protein

Plant-Based Shredded Chicken